Ring sizes
Ring sizes
All the rings available are of the size indicated in the description sheet and refer to the Italian Standard size scale (the conversion table of the various sizes of the rings in other countries is published at the bottom of the page).
Before placing your order, please check that the size indicated in the detail of the ring is the right one: if you do not remember it or it is impossible to know it by going to a jewelry store, you can determine it by helping yourself with the tables available below.
To detect the size of your finger you can use a ring you already own (possibly a wedding ring) and by placing it on the various circles in the table below you can detect it exactly when the entire circle is perfectly visible, but adjacent to the inner part of your ring .
Attention: you will have to print the table 100%.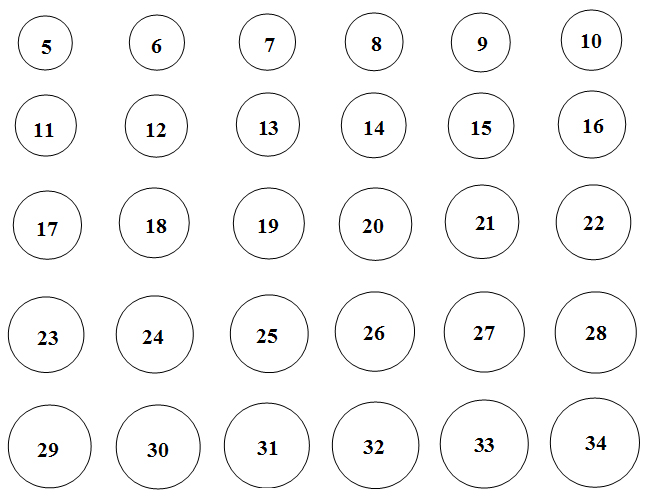 If you don't have a ring
You can use a centimeter to measure the circumference of your finger and compare the measurement with the conversion table published below. Or if you have a caliper you can determine the exact diameter of your finger and take your measurement from the conversion table.                                
Caution: always remember to take your measurement from the thickest point of your finger which very often is the knuckle of the finger where you intend to wear the ring.
If in doubt between two sizes, we recommend using the larger size.
Ring sizes - International conversion table
Standard
English
Standard
French
Standard
USA
Standard
Italian
Diameter
in centimeters
Circumference
in centimeters
B
41
 
1
1,3
4,08
D
41,5
2
2
1,33
4,18
D
42
 
2
1,33
4,18
IS
42,75
2,5
2,5
1,35
4,24
 
43
 
3
1,36
4,27
F
44
3
4
1,4
4,4
 
45
 
5
1,43
4,49
G
45,5
3,5
5,5
1,45
4,55
H
46
 
6
1,46
4,58
H-1/2
46,75
4
6,75
1,47
4,62
THE
47
 
7
1,49
4,68
I-1/2
48
4,5
8
1,53
4,8
J
49
 
9
1,56
4,9
J-1/2
49,25
5
9,5
1,58
4,96
K
50
 
10
1,6
5,02
L
50,5
5,5
10,5
1,61
5,06
L-1/2
51
 
11
1,62
5,09
M
51,5
6
11,5
1,63
5,12
 
52
 
12
1,65
5,18
 
52,5
 
12,5
1,66
5,21
N
53
6,5
13
1,68
5,28
 
53,5
 
13,5
1,7
5,34
 
54
 
14
1,72
5,4
OR
54,5
7
14,5
1,73
5,43
 
55
 
15
1,74
5,46
 
55,5
 
15,5
1,76
5,53
P
56
7,5
16
1,78
5,59
 
56,5
 
16,5
1,8
5,65
Q
57
8
17
1,81
5,68
 
57,5
 
17,5
1,83
5,75
 
58
 
18
1,85
5,81
 
58,5
8,5
18,5
1,86
5,84
R
59
 
19
1,88
5,9
 
59,75
9
19,5
1,9
5,97
S
60
 
20
1,92
6,03
 
60,5
 
20,5
1,93
6,06
 
61
9,5
21
1,95
6,12
T
61,5
 
21,5
1,96
6,15
T-1/2
62
10
22
1,98
6,22
U
62,5
 
22,5
1,99
6,25
 
63
 
23
2
6,28
U-1/2
63,5
10,5
23,5
2,02
6,34
V
64
 
24
2,04
6,41
 
64,5
 
24,5
2,05
6,44
W
65
11
25
2,06
6,47
 
65,5
 
25,5
2,08
6,53
X
66
 
26
2,1
6,59
 
66,25
11,5
26,5
2,11
6,63
 
67
 
27
2,12
6,66
Y
67,5
12
27,5
2,13
6,69
 
68
 
28
2,15
6,75
Z
68,75
12,5
28,5
2,17
6,81
 
69
 
29
2,19
6,88
 
69,5
 
29,5
2,2
6,91
1
70
13
30
2,22
6,97
2
71
 
31
2,25
7,07
 
72
 
32
2,29
7,19
3
73
 
33
2,33
7,32